If you are looking for the best and prettiest rose bush alternatives, read along!
The lovely scent and delicate petals are the best features of roses. Not to mention the symbolisms this flower represents are entertained and appreciated. All these explain why roses are one of the most popular and favorite flowers on the planet.
Roses can be easily infected with a disease called rose rosette disease. It can cause great problems that eventually prevent the growth of the plant or lessen the abundance of its bloom. This is fairly one reason why some gardeners need to replace their flowering plants.
Aside from pests and diseases, roses are also difficult to take care of. They require more work when you can find "belles" that are much easier to manage.
For low maintenance, we provide a list of better rose bush alternatives you can choose. Each of these flowers look as similar as roses in terms of large blooms and their beautiful charms. The only thing left for you to do is compare and pick the right replacements for roses.
12 of Rose Bush Alternatives
1. Azalea
Azalea, which is also known as Rhododendron, is a beautiful shrub that blooms from year to year. It offers a wide array of bright colors, including white, pink, red, orange, purple, yellow and a rare blue.
It is recommended to have them partially shaded for better growth. The afternoon sun is imperative to avoid, or else you'd end up dealing with a quick loss of beautiful charms.
Another note to keep in mind, although optional. is that the flowers can be cut back after flowering in order to have more blooms the next time.
2. Camellia
Another shrub that is on the list of beautiful rose bush alternatives is Camellia. Its lush foliage creates a wonderful landscape to your humble abode. It grows quite tall as some varieties can be up to 20 feet high.
This plant has multiple varieties that bloom every summer until the winter season or fall to spring. It produces large, breathtaking flowers in pink, red, cream, and white. Some have a stripe feature showcasing two shades. While most have no fragrance, there are others with nice scent.
3. Chrysanthemum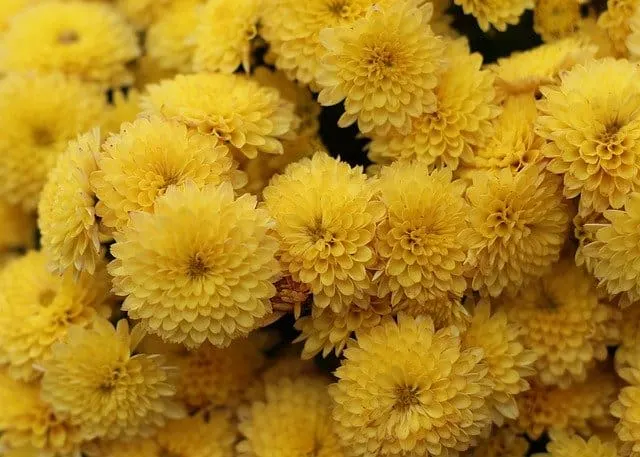 Among the manageable rose bush alternatives and also a favorite is the Chrysanthemum. This offers a lot of color options, which include pure white or white with yellow in the middle, pink, purple, yellow, red and orange.
From late summer to the last weeks of fall, harvest beautiful cuts of this flower. For better growth, it's recommended that you grow in full sun. On average, it can grow as tall as 3 feet and spread from 2 feet to 3 feet wide.
4. Dahlia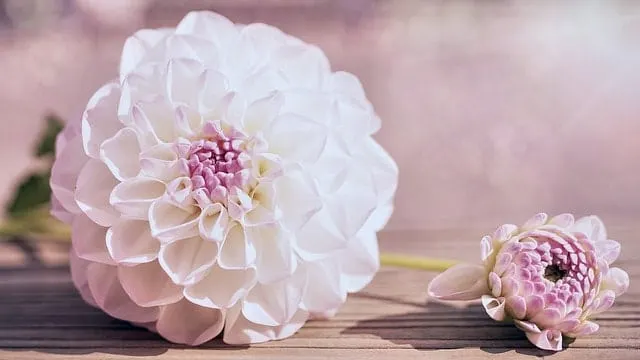 Dahlia looks similar to Chrysanthemum with its large beautiful bloom but its petals are enclosed or tube-shaped and spiky. It also has a good range of colors, among the popular choices are white, yellow, red, purple, pink and orange.
This is a perfect addition in the garden in summer and fall. It reaches up to 5 feet or 6.5 feet tall so you may need a more spacious area. You can grow from seeds or tubers. Make sure to get full sunlight of at least 6 hours a day. But it needs production from strong winds.
5. Double Begonia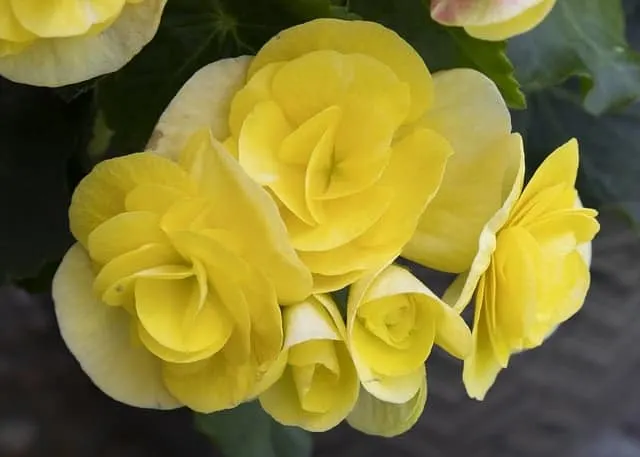 Double Begonias are one of the rose bush alternatives that are more ideal as a bedding plant. This species is the same as single Begonias. It grows only from 6 inches to 18 inches high.
It requires a partially shaded area with good drainage. All in all, taking care of this plant is very easy even for beginners.
From early summer to first week of frost, it blooms with huge, pretty flowers. It is a low-growing annual that produces a twin set of flower petals. You can choose fresh colors from pink to red to peach. There are also varieties with bi-colors.
6. Double Tulips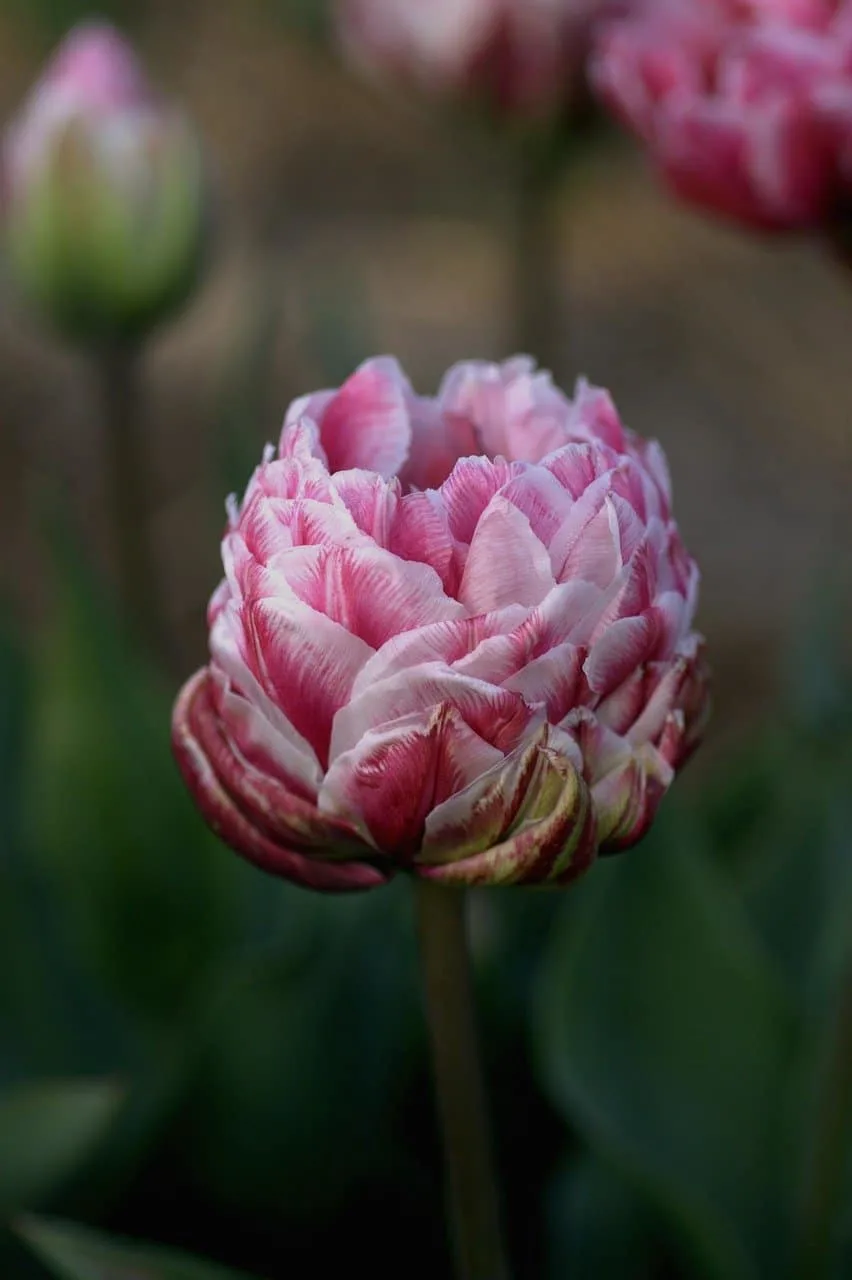 Tulips seem to be the perfect option among rose bush alternatives. This flowering plant is as beautiful and popular as roses. But if you're quite scratching your head if Double Tulips is a different type, it's not.
It is simply a tulip with more petals than the usual and this totally changes the common cup-shaped appearance. It is pouf-like, lush, more fluffy and ruffled looking.
Like all tulips, this has different color variants to choose from. It blooms in early spring if planted in the fall, which goes on year after year. For successful growth, it has to grow in cooler, wet regions. However, it can tolerate a hotter and dryer area but bulbs needs to be replanted every year.
7. Gardenia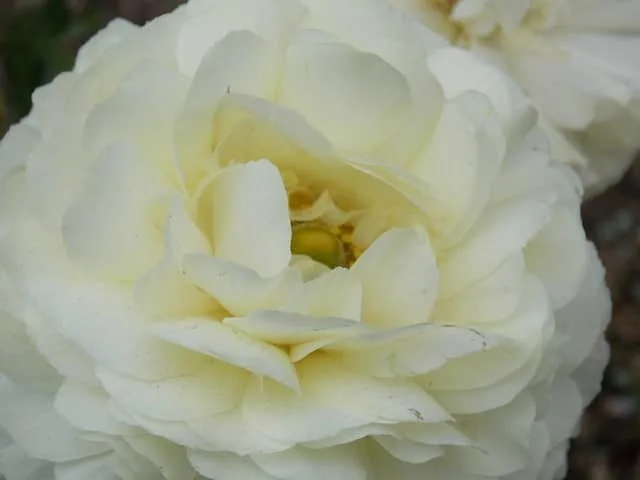 The sweet scent of rose is one reason why gardeners and homeowners want to keep it around their space. But if you prefer some rose bush alternatives, Gardenia is a great option.
This evergreen shrub produces pretty blooms, mostly in white color but other shades like pink, yellow and red are also available. This spring and summer bloomer thrives well in warm, humid regions. It grows from 2 feet to 8 feet tall.
8. Lisianthus
The perfect rose-looking replacement is Lisianthus, which is also known by the botanical name Eustoma Grandiflorum. This southern USA and Mexico native flowering plant prefers warm weather and dry soil.
It needs full sun unless during summer when hot temperature is rising and must be shaded in the afternoon.
There is no doubt that this flower is pretty for an ornamental display or a special occasion bouquet. It comes with single or double forms in white, pink, lilac, green, and blue, while some are bi-colored. Once cut and placed in a vase, it can last for a couple of weeks.
9. Peony
Among the popular perennial rose bush alternatives included are Peonies. This flowering plant has various shades to offer, including white, pink, purple and red. A single head consists of large numerous petals, which overall provides a huge, lush inflorescence.
When it comes to basic planting requirements, both cold and warm temperatures are needed. It develops better growth and quality buds if taken care of properly. However, it actually requires minimal management and maintenance, which is excellent for beginners.
10. Ranunculus
Persian Buttercup (Rose of the Spring) is a more common name referred to as Ranunculus. It has that paperlike petals with similarity to roses; hence, one of the beautiful rose bush alternatives.
The tightly layered and ruffled petals can be white, yellow, orange, red, pink or purple. You have a few choices of shades to pick from, but regardless, this plant can create a wonderful surrounding.
This flower can be grown from tubers, and a single tuber produces up to 40 flower heads. It provides a great bloom. To be successful, better keep it moist and cool, especially the roots. But like most rose replacements, it can help thrive in different soil conditions.
11. Weigela
You may also consider Weigela among the beautiful rose bush alternatives. This has several species identifiable by shapes and sizes. Colors can be white, yellow, pink or red.
Some may have two colors as well. This kind of flowering plant needs to stay in full sun, but some variegated ones must be kept in a shaded area in the afternoon.
12. Zinnia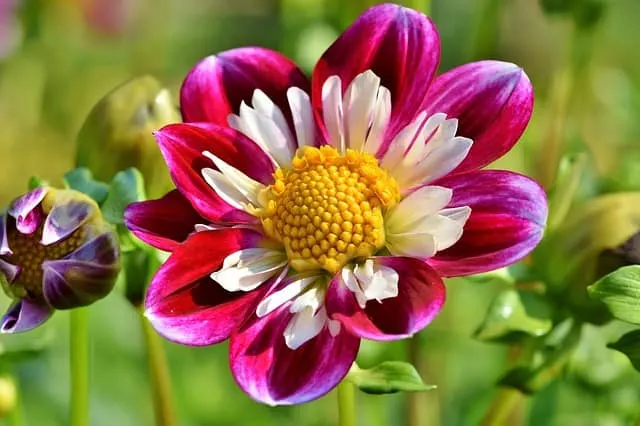 One of the annual rose bush alternatives with pretty petals is Zinnia. The flowers come in an array of colors, which include the common shades pink, orange, yellow, red and purple. You may choose two or more and mix a fusion of shades for a colorful effect.
It is not only attractive and vibrant in color that adds charm to a garden but also easy to grow. A minimal care is required as long as it is grown in the right soil and full sunlight. This grows up to 4 feet and quickly produces blooms.
---
Conclusion
Whatever your reasons for skipping roses this time, these listed 12 rose bush alternatives don't disappoint. The pretty flowers themselves should be enough to convince you.
But again, this decision goes down on your personal preference. You figure out which ones are easy to care of and deal with, and of course, how beautiful they become once they pop up in your garden.