So, you've decided to grow orange perennial flowers. We cannot blame you as bright orange to contrast the obvious greens is such a fantastic idea.
This hue can sizzle the entire area and charm in a way that it can make heads turn. Without further ado, here's a list of different flowers in a shade of orange.
20 Brightest Orange Perennial Flowers
1. Blanket Flower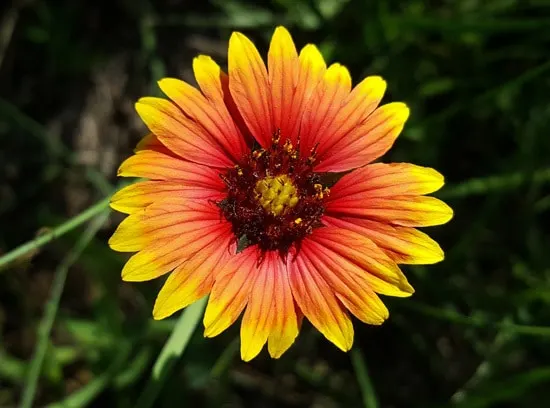 Belonging to the sunflower family, gallardia or blanket flower blooms featuring its orange, yellow and red blended petals. The tri-colors create an orange effect and obviously a beautiful display.
It is a perennial flowering plant that is perfect to add to any garden. It needs a lot of water but surprisingly tolerates hot and dry temperatures.
2. Blackberry Lily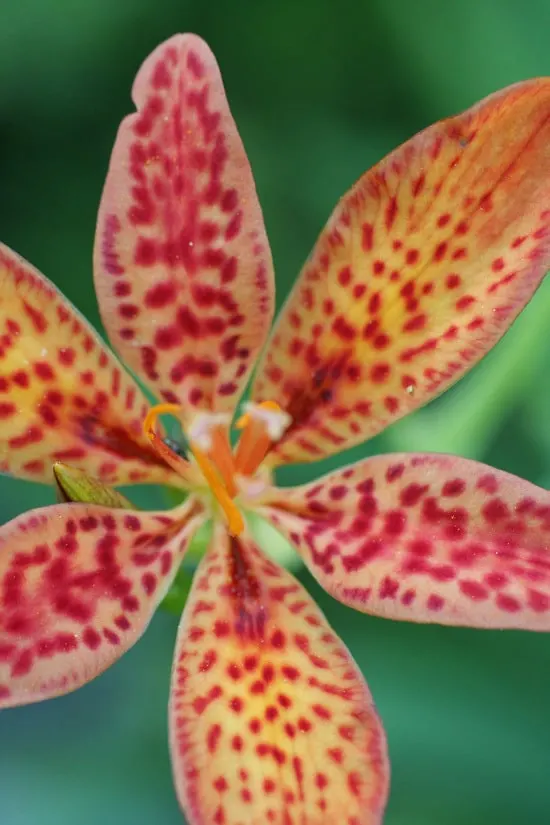 One of the orange perennial flowers to consider is the blackberry lily. Also known as belamcanda chinensis, this plant produces gorgeous flowers with distinctive oblong polka dotted petals.
This perennial plant thrives better if a well-drained soil is used. Moreover, it requires partial to full sun. On average, it grows up to 3 feet tall. Although short lived, it has the capability to naturally reseed itself.
3. Chrysanthemum
Chrysanthemum is among the popular flowers worldwide. This is because of its low maintenance, easy growth and bountiful production of flowers in different hues.
And yes, this plant produces orange flowers. Dependent on well-drained, rich soil, regular watering and full sun, this perennial plant grows easily.
4. Cinquefoil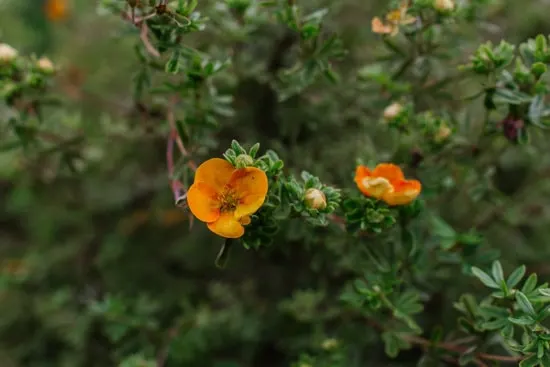 Enjoy your home garden with butterflies roaming around your area during summer. This is possible if you have some cinquefoil, also known as potentilla.
The usual and popular hues of the blooms are yellow and orange that attract butterflies. You can add this plant among orange perennial flowers.
The bushy foliage grows up to 4 feet high and 5 feet wide. This needs full sun although partial shade can be suggested as well.
5. Daylily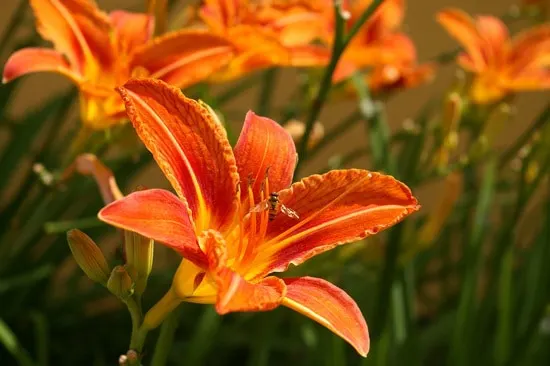 Daylilies are one of the most beautiful orange perennial flowers you can grow. There are other fantastic shades of this plant, of course.
But the orange hue of this plant is a perfect summer color. It thrives under full sun to produce the quality, brightest flowers and healthy long-lasting foliage.
6. Fritillaria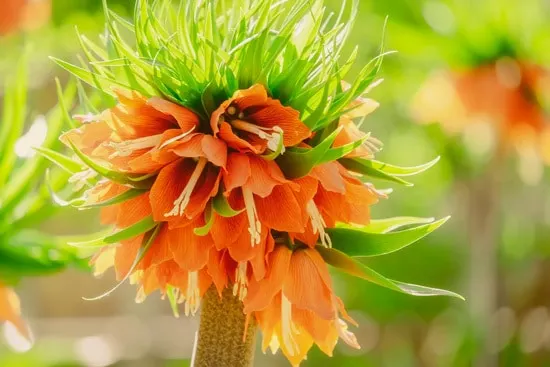 Popularly known as imperial crown, fritillaria is a fabulous flowering plant that provides extra charm to any garden or landscape. Its flowers are positioned in a very unique way.
Each cluster of flowers showcase blooms in an upside down flair with the leaves on top. While there are other shades available, this is a good choice if you're looking for some orange perennial flowers.
7. Geum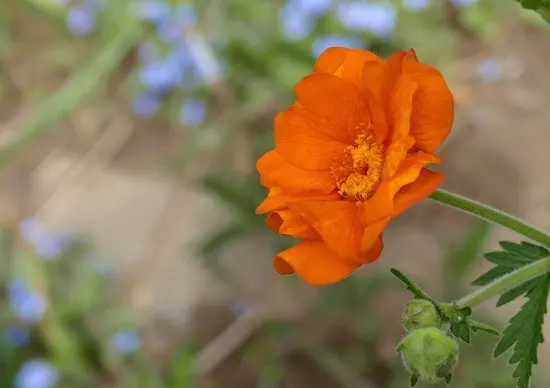 Add lovely orange to your sidewalks, patio, poolside or rock garden with geum. This perennial can be a little bushy but its flower heads can catch the attention of visitors and butterflies. This plant needs well-drained soil and full sun.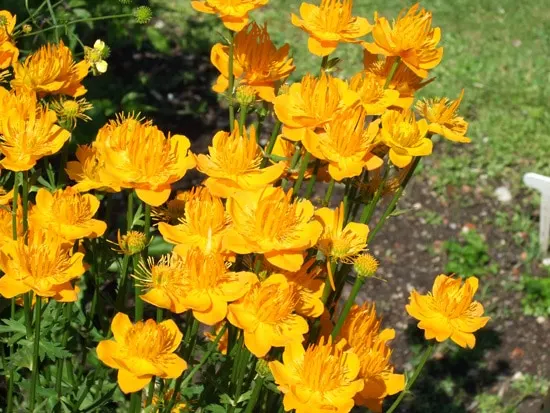 Trollius is another plant among orange perennial flowers you can consider growing in your garden. Requiring partial to full sun, this flowering plant can thrive in moist soil.
Although yellow ones are the most popular hue, the orange shade can surely provide sunshine during spring to early summer.
9. Iris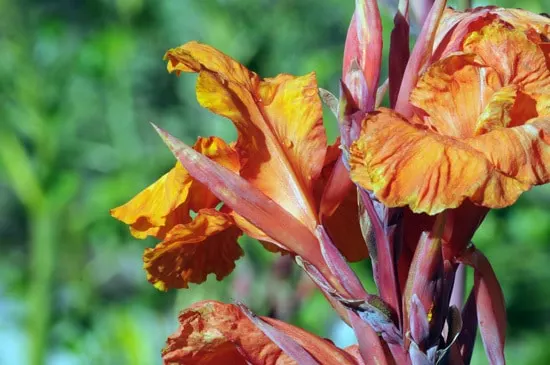 The petals of iris form a different unique shape and look. It is a flower producing plant that thrives well in well-drained soil, including a slightly acidic clay type. It is preferred to be placed in a sunny spot as it needs at least 6 hours of sun daily.
10. Lantana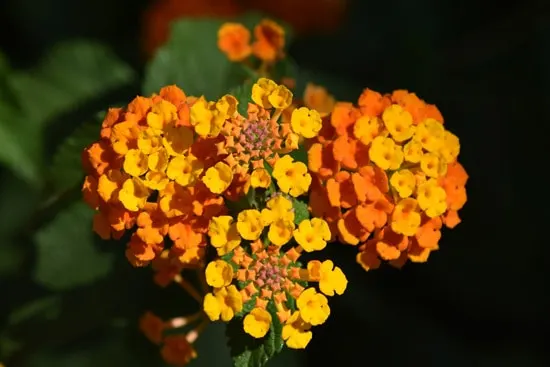 Another glorious plant you can add among orange perennial flowers is lantana. This is one of the easy flowering plants to grow but not a popular one due to its scent not as pleasing as rose.
But if you want to have some orange blush around your green garden, then this should be a great addition.
11. Leopard Plants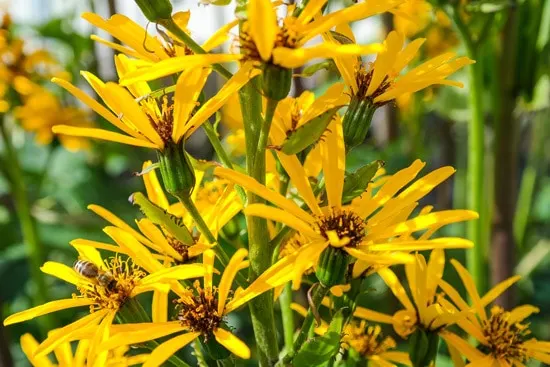 Ligularia or leopard plant showcases flowers that resemble a daisy, only the fact that the petals are apart and longer. This plant needs rich moist soil and prefers partial sunlight. It grows well in hardy zones 6 to 8.
12. Lewisia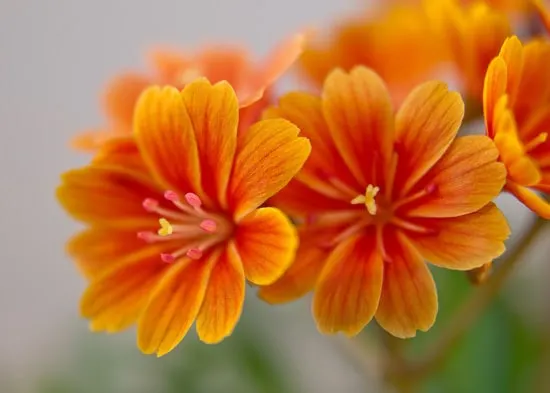 One of the cute orange perennial flowers that can be used as a groundcover or a rock garden plant is lewisia, which is named after Meriwether Lewis, an explorer who first found it.
Also known as bitterroot, this perennial blooms beautifully not just in orange, but also red, pink and purple. It thrives well in full sun and requires moist soil for growth.
13. Milkweed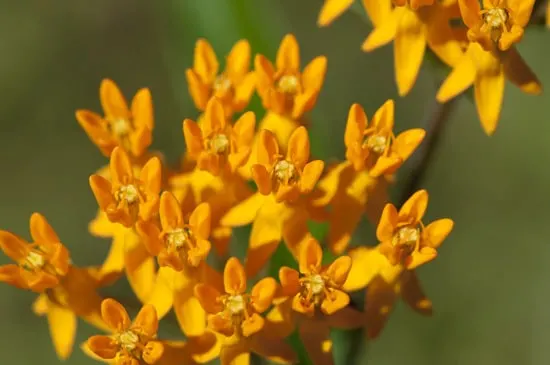 Let your garden smell pleasant with the presence of milkweed. Its flowers have a nice fragrance that don't only attract humans but also butterflies. The flowers are tiny and clustered.
It grows in hardy zones 3 to 9 with an average height of up to 4 feet. It requires minimal care but thrives in well-drained soil under full sun. Surely, it's one of the scented orange perennial flowers for any types of garden or home landscape.
14. Monkey Flower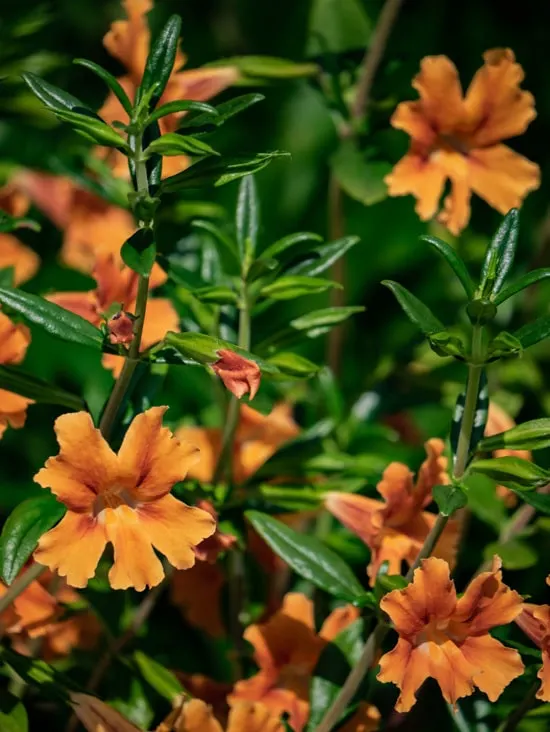 Mimulus or monkey flower is also a lovely bloom that is easy to grow and maintain. This typically produces flowers in yellow and orange flowers.
It is adaptable in hardy zones 7 to 9 with well drained soil. As a full sunlight dependent, this plant can grow only about 12 inches tall. Its short foliage makes it a great border plant.
15. Peruvian Lilies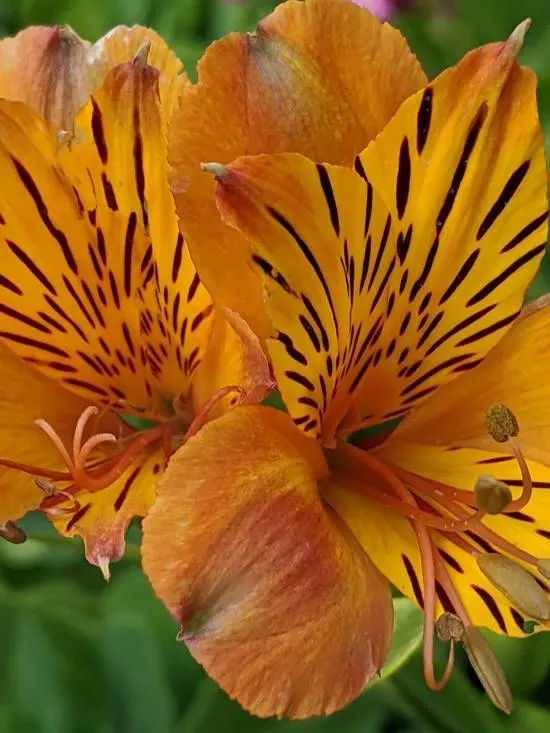 Let's not forget the undeniable charming look of Peruvian lily, otherwise known as alstroemeria. This bloom offers various colors but orange is a perfect choice for a garden you intend to grow for mostly orange perennial flowers.
It is a plant that prefers slightly acidic soil and full sun. It works better if grown in hardy zones 7 to 10.
16. Poppies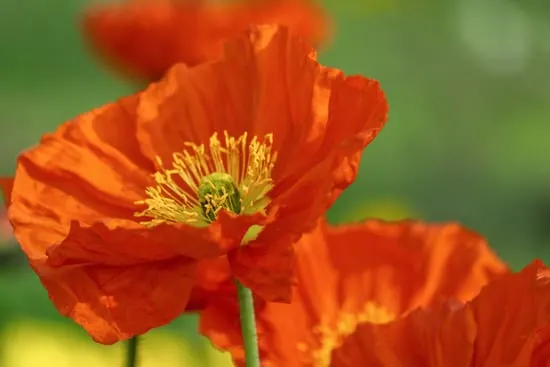 England's iconic poppies can be grown in zones 2 to 8 or 9, which may include your soil condition at home. For the flowers to best bloom, the soil must be well-drained. It also requires lots of sun hours, but extreme heat is not advisable.
17. Sneezeweed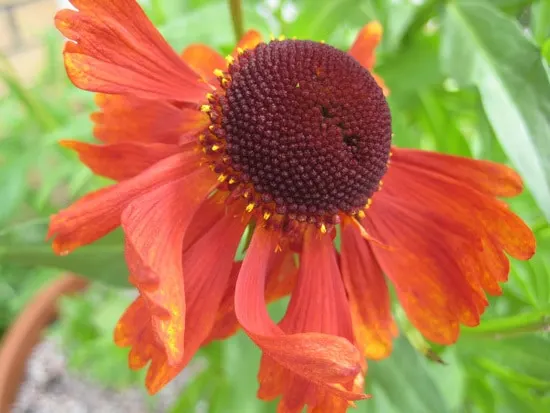 Sneezeweed comes out like an orange or red mini sunflower with resemblance to a daisy as well. This plant is among the orange perennial flowers you may like to grow since it is easy to care.
From zones 3 to 9, it is able to grow quickly up to 60 inches high. It thrives in slightly acidic soil, full sun and enough water.
18. Sun Rose or Rock Rose
Helianthemum is the botanical name that refers to sun rose, also called as rock rose. It is a perennial plant that produces cute flowers usually in orange, yellow and white.
This grows in zones 5 to 8, typically in sandy or rocky soil. It needs full sun but can also be placed in partial shade if the temperature is too hot.
19. Torch Lily
There is no doubt that torch lily can turn heads with its fire colored and shaped flowers. It doesn't only feature a bizarre yet beautiful blooms, but also presents a high stature as this plant grows up to 5 feet tall.
It also attracts butterflies, hummingbirds and other garden welcoming insects. You can absolutely grow this perennial in zones 5 to 9. It tolerates almost all types of soil. Just ensure it gets enough sun as it requires full natural light.
20. Wallflower
Lastly but not the least among orange perennial flowers, wallflower is another good pick. This flowering plant offers a different beauty. It is another easy to care and grow plant for home gardens.
On average, it reaches a height of 3 feet and spreads up to 2 feet wide. As part of the low maintenance, it needs to be grown from a well drained soil, and requires daily full sun to partial shade.
---
Conclusion
With this list of orange perennial flowers, you can redecorate your garden or landscape with a pop of brightness and gorgeous view.
You probably have a few choices already based on the information above. Which among these orange blooms have piqued your interest the most?