Have you ever wondered where do carrot seeds come from? I bet you just start pondering on that thought. Or if you've been curious, you've come to right place!
Carrots are no doubt one of the popular vegetables because they are delicious, versatile and edible even while raw. You can make a variety of dishes from soups to entrées. You can also just slice thin pieces that you can dip in sour cream cheese or blend for a cup of fresh juice.
Let's not forget how beneficial this vegetable is to the health too. It is loaded with vitamins and minerals, most notably lycopene and beta-carotene. Other than the internal organs, good effects extend up to the outer layer of the skin and hair.
When it comes to growing, carrots are also easy to deal with. You just need loose soil with direct sunlight and regular water. It won't take long also to harvest them so you can enjoy the fruit of your gardening.​
Where Do Carrot Seeds Come From?
It's Not All About the Packets on Sale
It may be super easy to just head to the local grocery store and find packets of carrot seeds. Much easier these days too as you can just turn on the computer and order online. While this is the obvious simplest way to get a handful of carrot seeds that you can plant, better learn where to get them from your first growth.
It Must Not Be Based on a Modern Norm
The use of pre-packaged carrot seeds has started just a few decades ago. Since then, it became the popular option for most gardeners. It seems easy peasy, right? But as time flies by, new methods have been invented and introduced to the market.
There is now the hybridization or what people commonly call us "cross breeding". It's quite sad that this practice has replaced the old method of saving seeds.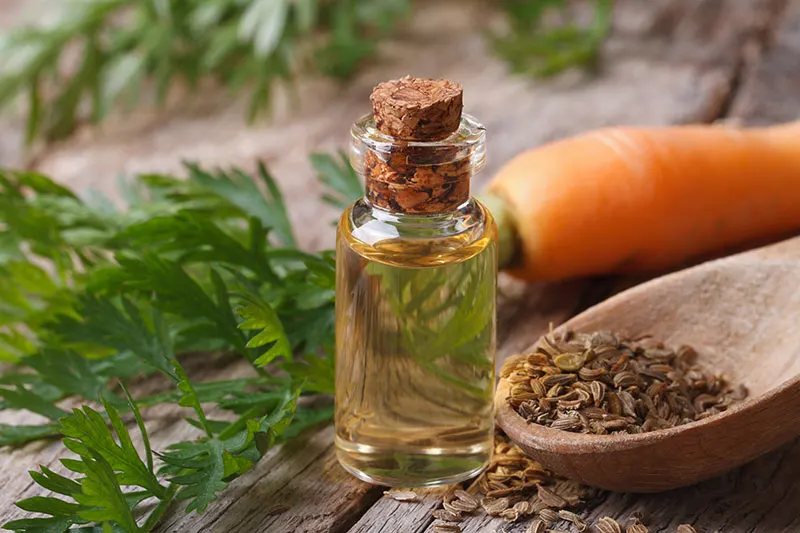 Carrots harvested from cross bred seeds have different flavor. The texture has changed as well. That's why if you buy carrots from different organic farmers and commercial vendors you'd see a few great differences.
It Can Be Saved or Collected
On the other hand, there is nothing wrong if you save some seeds. In fact, it is more practical to collect seeds from your own growth than buying every time. If you want to expand your garden or farm with more carrots, this is the best option you've got.
If you are more interested through this practice, where do carrot seeds come then?
Carrot seeds come from the same plant, of course. But is it from the carrot itself, the orange colored part? For sure you've been eating more than a dozen times of this vegetable. There is no seed, not a single one in its fruit.
It's easy to guess where do carrot seeds come from actually. Like most plants, if not the fruit, it's in the flowers. Yes, seeds of carrot are taken off the top part of the flowers.
What most farmers or gardeners do is to cut and collect flowers of carrots. The seeds easily drop or fall when the flowers have dried up. You just shake them and they come sprinkling like a great shower of blessing or happiness.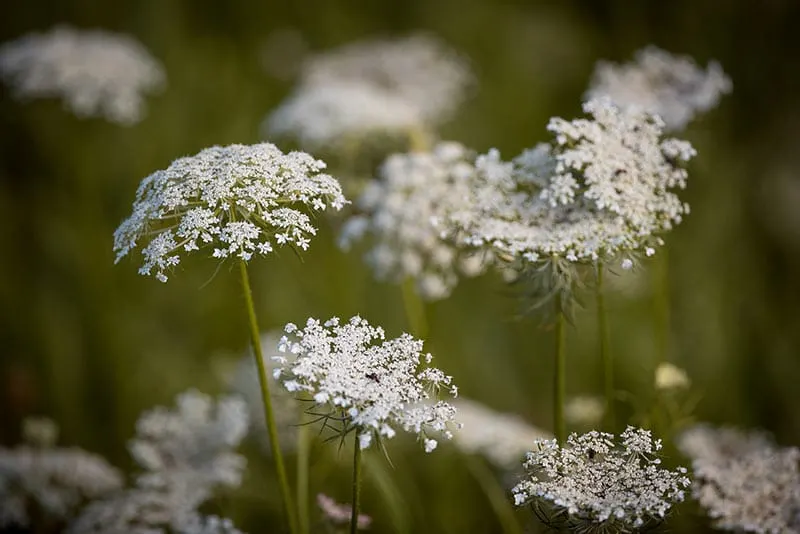 In addition to where do carrot seeds come from, how long until you can harvest some from flowers? Typically, the first phase of flowering period of this vegetable doesn't start until the second year of its growth. It also begins blooming during a chilling period.
You won't be able to get seeds until the flowers have fully grown.
Applying intentional pollination is an excellent idea. You can encourage bees or even flies for this process to stimulate a faster and better budding of flowers.
After 4 to 6 weeks, you'd notice the seeds turning brown, which is an indication for harvesting. Once collected, allow the seeds to dry, store in an air-tight and moisture-proof container and keep them refrigerated.
Additional Tips
When planting carrot for the first time and buying seeds is your perfect option for some reason, it's important to find out the kind of seeds to use.
You can simply read the packaging to find out where the seeds come from. If you intend to collect and save seeds from them in the future, do not forget that you'd produce the same variant.
If you get a "not that good" variety of carrot, you may be discouraged to plant for more. That would be a waste of time and money. So, always check and ask if needed whenever you buy stuff for gardening.
---
Conclusion
Now that we've answered where do carrot seeds come, you may be interested to check some short video clips. Take a look of these videos.
Related Videos
Recommended Products