Is this the first time you've heard about Jude the obscure rose? You may have seen a few but not sure of the name. Though with little familiarity, this post is focused on basic facts regarding this beautiful rose flower.
​5 Awesome Facts about Obscure Rose
1. Jude the Obscure Rose is a Shrub
This pretty flower is a type of shrub rose. It blooms large, incurved and chalice-shaped roses. Its striking yellow, sometimes almost orange, color can attract both humans and insects, such as butterflies.
In other words, this is obviously a beautiful flower anyone can add to their garden, regardless of the size. It can be displayed in front on your porch, the sidewalks or at the back near the pool water.
2. Jude the Obscure Rose Has Different Names
Originally, this rose was named after the main character of a novel entitled "Jude the Obscure Rose" written by Thomas Hardy. It is also known as the English rose, Austin rose and Ausjo.
David Austin, who's famous for breeding roses, created this amazing flower by combining different forms of flowers and fragrances that apparently came out strongly scented and beautiful.
3. Jude the Obscure Rose Has a Great Smell
Other than its blooming yellow flowers that contain around 70 petals, Jude the obscure rose features an amazing fragrance. Considered as an "award-winning" scent, anyone would enjoy its strong, fruity smell.
In fact, it is told to have a blend of sweet white wine and guava. You may have a different way of comparing its scent but this is another reason why it's a good choice of flower, particularly rose, to add to your home garden.
4. Jude the Obscure Rose Grows Easily
If successful, this flower grows in a short shrub for up to 4 feet high. It can also expand across of 120 centimeters. During warm climates, this can be trained as a climber.
As long as you plant in well-drained soil with rich and moisture fertile, it blooms plenty of beautiful roses during late spring, the whole summer and even fall. This is best grown either full or partial sun exposure.
Growing Requirements:
Hardiness – 5 to 10
Heat Zones – 5 to 9
Climate Zones – 1, 2, 3, 4, 5, 6, 7, 8, 9, 10, 11, 12, 13, 14, 15, 16, 17, 18, 19, 20, 21, 22, 23, 24
Soil PH – acid, alkaline, neutral
Soil Drainage – moist but well-drained
​Spacing – 36″ to 48″ (90cm to 120cm)
​Water and Maintenance – Average
​Soil Type – chalk, clay, loam, sand
5. Jude the Obscure Rose Received a Perfume Award
In addition to its distinctive excellent fragrance, this flower was awarded with a prestigious award called the Corona Regina Teodelinda Perfrume Award. It was held in Monza, Italy.
---
How to Grow Jude the Obscure Rose
Interested enough to plant some English roses? Pay attention to these quick tips regarding how to grow and take good care of this flower.
#1 Choose a Perfect Area
The best place to grow this type of rose is any area that gets a lot of sun. It is not that difficult to grow English roses to be honest, but ensure it has to be where it can fully or partially exposed by the light and rays of the magnificent sun.
It must be also a place where it is not bushy as weeds is the last thing you need to grow such beautiful flower.
#2 Consider the Soil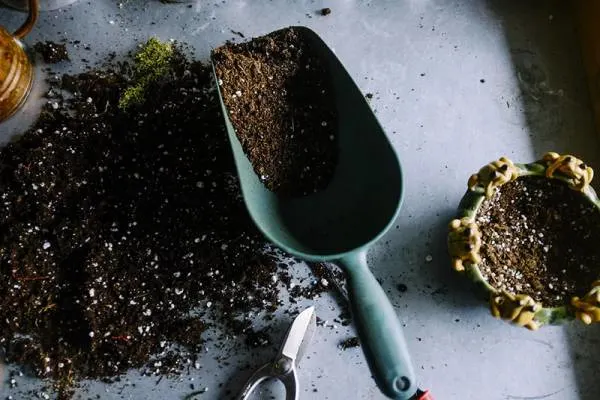 As mentioned above, Jude the obscure rose needs a good, well-drained soil with adequate moisture. If the soil in your garden is totally different that the flower requires, the best alternative is to get some soil especially designed for roses.
#3 Plant in Small Containers then Transfer
If the roses are purchased at floral nursery, you need to first plant them in smaller containers that you can keep indoor. Once ready, translocate outside where they can get enough sun.
When digging holes in the soil, be sure to create a good size enough to accommodate the roots of the plant. Do not forget to spread the roots in various directions as well before filling in the hole with half soil and water. Afterwards, fill in the entire hole with soil and some organic mulch.
#4 Keep the Roses Hydrated
One basic care of Jude the obscure rose is to water them regularly. It has to be at least once a day or after every 2 days to keep them moisturized and eventually grow full.
Last thing to do is to start planning in adding this beautiful rose to your garden!
Related Videos
Recommended Products